Markets & Applications
Optical Components
This business develops, manufactures and sells components that are used in fiber optic telecommunication systems.
Typically these optical components are not sold directly to telecommunications carriers, but are sold to subsystem manufacturers that integrate our components into network equipment that is sold to carriers. Our three main products are; Power Monitor, Variable Optical Attenuators, and Filters. Power monitors are used to check the light level present in a fiber carrying an optical signal. Variable Optical Attenuators are used to adjust the power of the light inside a fiber. Filters are used to separate or combine signals of different wavelengths into a fiber. We have developed many flavors of these three basic optical components to address the requirements of our customers.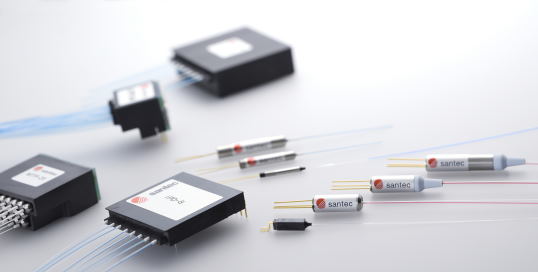 Optical Instruments
This business builds tunable lasers and other optical instruments that are used for Test and Measurement.
Tunable lasers are an invaluable tool for researchers and manufactures in the field of optical telecommunications. Fast and accurate characterization of devices and fiber based optics is essential for efficiency in the lab or factory, and our lasers have been developed to meet these applications. Widely tunable, fast and precise, our wavelength-tunable lasers are used by manufacturers of optical components and research institutions around the world. Other instruments available include a range of tunable filters as well a polarization measurement systems.

Optical Imaging & Sensing
This business builds systems based upon the technique of Optical Coherence Tomography (OCT).
OCT is capable of visualizing beneath the surface of living organisms and materials, with a penetration and resolution not available from traditional imaging technologies based on ultrasound or X-rays. OCT can provide 2D or 3D images in real-time, and in a non-contact, non-destructive manner. Practical applications in medicine and industrial inspection are expanding. The unique benefits of OCT already make a difference in fields as wide apart as cardio-vascular medicine and silicon wafer manufacturing.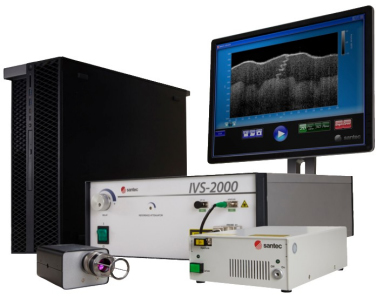 Within the Optical Imaging & Sensing group is the business, MOVU, specializing in ophthalmic systems. The first MOVU product is the ARGOS® optical biometer. The ARGOS® is used in ophthalmic clinics to measure several parameters of the eyes of patients that are scheduled to have cataract surgery. The measures parameters are then used by the surgeon to select the implant that replaces the natural lens of the patient.