3D Optical Profiler
OPS-1000
Preliminary!
Designed to support R&D and production environments the OPS-1000 delivers high speed, high accuracy, non-contact 3D measurements regardless of target's shape, material or color. The OPS-1000 optical profiler captures surfaces that other profilers may miss. For inquiries regarding customization, OEM or simply a quote, please click here.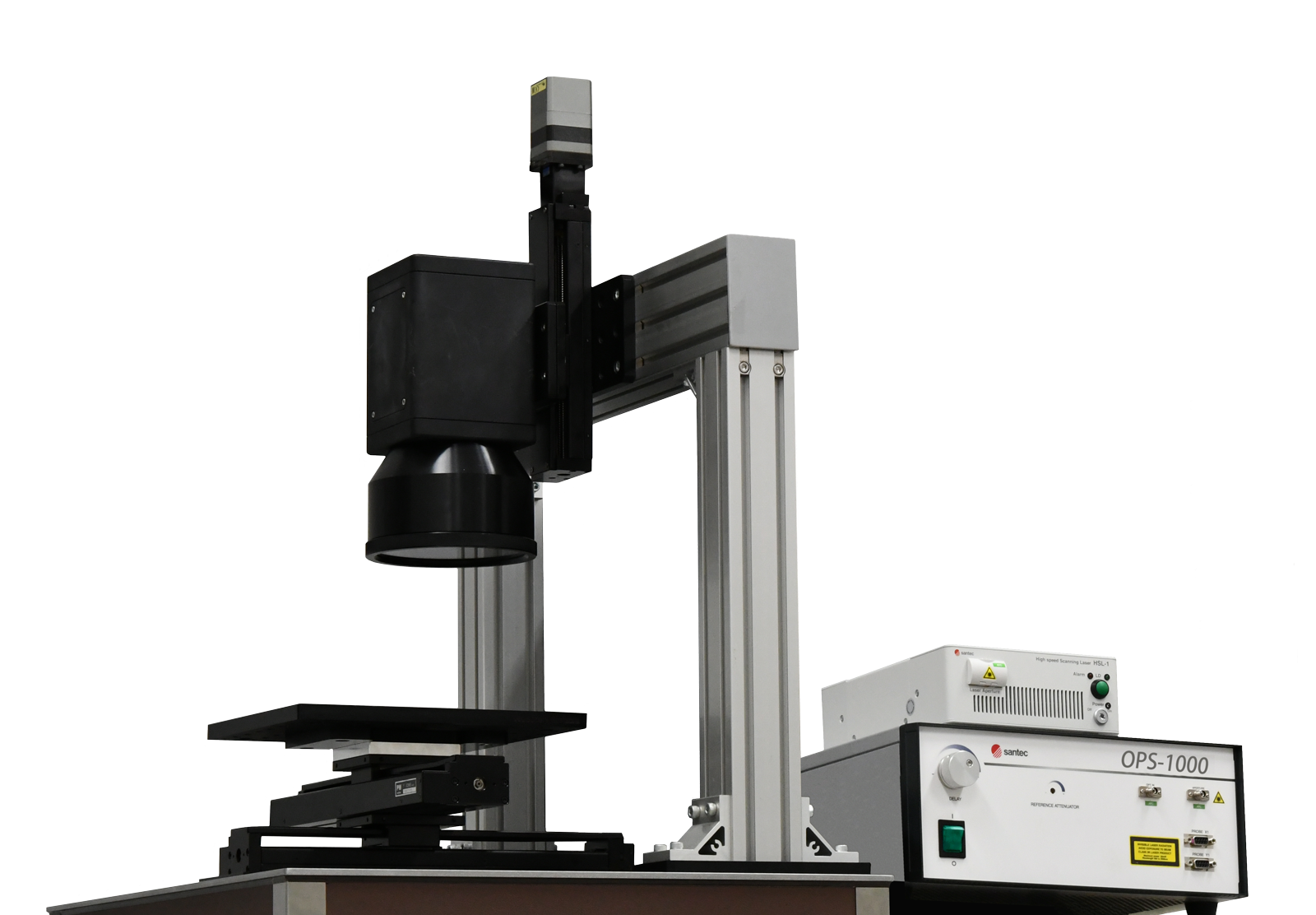 The Santec Optical Profiling System uses the combination of a high-speed tunable laser and an interferometric detection technique to bring record sensitivity to single beam, non-contact optical profiling. The configuration is based on the Swept Source OCT technology. To learn more about the principle and benefits of OCT, please click here.
【OPS Products Line-Up】
| Model No. | Features |
| --- | --- |
| OPS-1000-15 | High Resolution |
| OPS-1000-100 | Long Imaging Range |



【OPS-1000 Software】

Our convenient data acquisition is include with the OPS-1000. The software provides 3D Point Cloud Data and 3D Light Intensity Data for part analysis. The data is output as a PCD (Point Cloud Data) and the software is compatible with Windows OS. For measurement examples and more information regarding the software, please click here.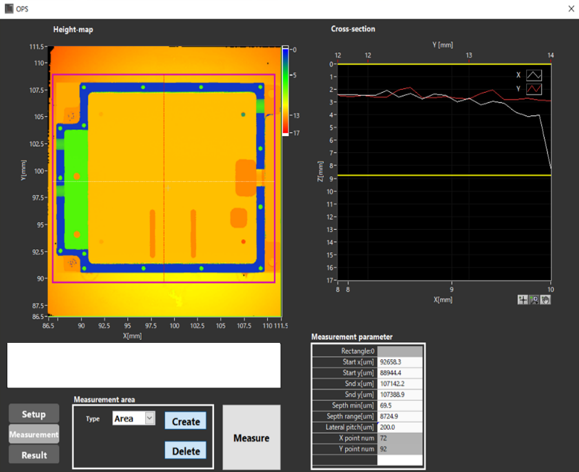 【Features】
1.
High Sensitivity
Minimum light detection sensitivity of 100dB
Dynamic Range >70dB





2. High Speed Measurement
Automate parts inspection with high speeds of up to 400,000 points/second.





3. Single Beam Geometry
Minimized structural interference within complex parts.



【Application Examples】



Identify the root causes of defects and monitor the manufacturing quality of intricate optics
Sample: Fresnel Lens

Sample: Valve Body

Sample: Metal Spring

Tribology / Surface Roughness
Reliably analyze material lifetime and performance and accurately measure the effects of wear on roughness and friction
Sample: Metal Ball

Sample: Metal Bearing

Sample: Rug

Detect steep-angled surfaces within conventional technologies are unable to detect
Sample: Fan

By accurately measuring the surface of an object, it is also used to analyze the defect condition and the cause of defect
Sample: Metal Pipe

In-line Height Measurement
Long measurement range and high resolution enables the measurement of height displacement based on the different height surfaces
Sample: Butterfly package