High Speed Wavelength Scanning Tunable VCSEL(Model:HSL-1) Announcement of Increased Scanning Rate of Tunable VCSEL
KOMAKI, Aichi, January 23, 2020 – Santec Corporation (JASDAQ: 6777) Santec, a leading manufacturer of tunable lasers, optical instruments and fiber-optic components, announces an increase in scan speed of the HSL-1 Swept Source VCSEL (Vertical Cavity Surface Emitting Laser), a new maximum scan rate of 400kHz will be unveiled at the upcoming BiOS/Photonics West show in San Francisco.
The high-speed wavelength scanning tunable VCSEL is an enabling technology for the deployment of a new generation of faster SS-OCT (Swept-Source Optical Coherence Tomography) systems that will benefit biomedical, industrial and scientific fields. In optimizing a combination of MEMS (Micro-Electro-Mechanical Systems) and VCSEL technology we have succeeded in making the HSL-1 laser faster while keeping the programmable scanning features that have made this laser attractive for a range of imaging applications. In addition to imaging the performance of the HSL-1 laser opens new opportunities in other uses such as FMCW LiDAR (Frequency-Modulated Continuous-Wave, Light Detection and Ranging)
This product will be displayed at BiOS/Photonics West 2020 (booth number #8327/#3327) which starts on February 1, 2020 in San Francisco, USA.
Product Name: High speed Scanning LaserModel: HSL-1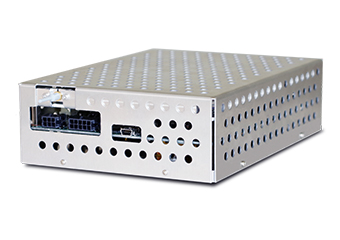 Estimated Order Start Date: April 1st 2020
Product Information: 
HSL-1 brochure (226kB).