Santec and Alcon make strategic alliance on Swept Source Optical Coherence Tomography biometer
Alcon becomes Exclusive Distributor of the SS-OCT biometer ARGOS®
The ARGOS® features Santec's world leading SS-OCT technology
Komaki, Japan, May 2, 2019 – Santec Corporation, a leading designer and manufacturer of advanced optical components, tunable lasers, optical test/measurement and OCT systems, today announced a strategic alliance with Alcon Inc. to exclusively distribute the award winning ARGOS®. The ARGOS®, sold under the brand MOVU, incorporates Santec Corporations industry-leading Swept Source Optical Coherence Tomography (SS-OCT) technology and is used to measure eye parameters for patients before cataract surgery.
"With this partnership we are excited to expand the footprint of Santec SS-OCT equipment globally," said Daikou Tei, President & CEO at Santec. "Ophthalmology is an important market to address with our technology and we are proud to have Alcon represent us for the ARGOS®"
As envisioned, the ARGOS® will gather the required diagnostic measurements by capturing a high resolution image of each patient's unique eye. Once captured, the same image used initially for pre-operative planning will be used to provide intra-operative guidance and post-operative assessment reducing potential sources for transcription error typically present in cataract surgery planning and execution. Further, the end-to-end connectivity between ocular biometry and the Cataract Refractive Suite reduces the number of devices inside the clinical office. This results in a more efficient workflow while removing the need for manual data entry into multiple devices.
"We're excited to work with Santec to integrate the ARGOS®'s diagnostic testing with Alcon's Cataract Refractive Suite technologies inside the operating room," said Jeannette Bankes, President and General Manager of Global Surgical Franchise at Alcon. "In doing so, our goal is to improve patient outcomes through enhanced workflow efficiency and reduced opportunities for transcription errors."
The ARGOS® with image guidance by Alcon has received CE Mark and Japanese approval, and will be available in select markets including Europe during the second half of 2019. It is currently under FDA review for availability in the United States.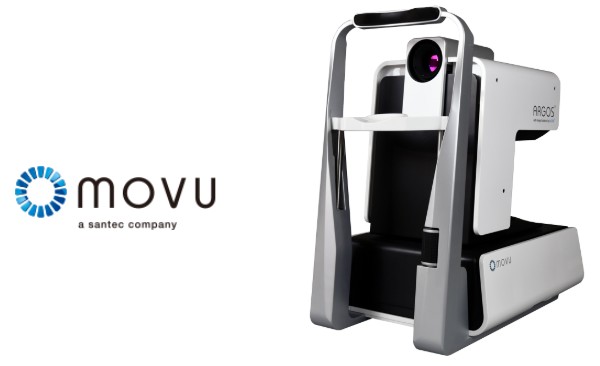 ARGOS® SS-OCT biometer
About Santec:
Santec Corporation was established in 1979. It is headquartered in Komaki, Aichi, Japan and has subsidiaries in North America (Santec U.S.A. Corporation in NJ), U.K. (SANTEC Europe Ltd. in London) and China (Santec (Shanghai) Co., Ltd.in Shanghai). Santec is listed on the JASDAQ Market (6777) – a section of the Tokyo Stock Exchange. The company employs 246 staff members and serves a global customer base; including the world's major telecommunications companies, transmission/sub system manufacturers, internationally recognized research centers and universities. Santec's product lines include a broad range of advanced optical components, tunable lasers, optical test/measurement and OCT systems for telecommunication, life science, sensing and industry applications.
* ARGOS and MOVU are trademarks or registered trademarks of Santec Corporation.
Contact Information:
https://www.santec.com/en/inquiry
Tel. +81-568-79-3535
We will be closed for the Golden Week holidays from April 27 (Sat) to May 5 (Sun), 2019. Any inquiries or other E-mail messages are always accepted during the above period. Please be informed that answers and responses will be on or after May 6 (Mon), 2019. Thank you for your understanding and continued support.